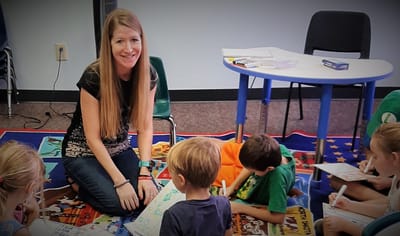 Greetings! I am a professional educator who has taken the leap of faith and started my own business. I am so grateful to be following my steadfast commitment to quality education and my passion for helping students LOVE TO LEARN!
As a Certified Teacher with a Master's Degree in Education, I am your academic partner. I have over 25 years of experience teaching and coaching in a variety of educational settings. I am also ESOL, ESE, and Reading endorsed, so I posess a wide range of skills and talents.
In addition to teaching learners of all ages, training adults, and hosting workshops, I also homeschooled my son from 4th grade until he graduated high school. Therefore, I have experience with traditional and alternative school environments.
I feel truly blessed to be living my dream of owning Love2Learn2Day, LLC because I simply LOVE TO TEACH and INSPIRE!


My Current Services Include:
Creative, Hands-On, Fun Classes that are tailored to learner interests and ability levels
Curriculum Development and lesson modification that is research-based, creative, and engaging
K-12 Tutoring and academic assistance to support homeschool curriculum and/or traditional classroom education
Professional Reading and Writing Assessments with Feedback and Academic Support
Annual Portfolio Evaluations for Homeschool Families—Stress Free and Super Easy!
Innovative Lesson Planning: Customizing and enhancing lessons for virtual and varying education models
Specialization in helping students with Dyslexia, ADHD, and other learning differences
Supporting families and helping them naviagate the wide variety of homeschool choices
Workshops and Trainings based on educational trends and best practices
**If your child receives the Step Up For Students Scholarship or the Reading Scholarship, you can use the funds for payment when taking my classes or utilizing my tutoring services.
My goal is to make your educational journey the very best it can be! I look forward to working with you.
Lisa Casey, M.S. Ed727-308-1243

Www.love2learn2day.com